Question:
How do I find a textbook for my subject?
To find textbooks, go to Library Search and search for any of the following:
book title
author
subject name
subject code
lecturer
If needed, you can further refine your results to your subject using the facets: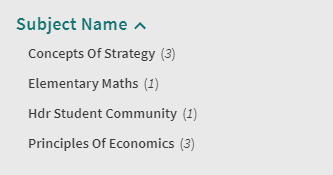 You can also find out where to purchase a copy from the 'Check purchase options' link. The 'Check purchase options' link can be found when you click on the title of a book in Library Search and scroll to the 'Links' section towards the bottom of the page.
Answered By:

Jessie Donaghey
Last Updated:

29 Aug 2023